How to renew your domain name.
1.. Login to client area at our website. 
https://www.apexhost.com.au/clientarea.php
 with your email address/password
2.. Click on My Account link at top right of page. Select My Domains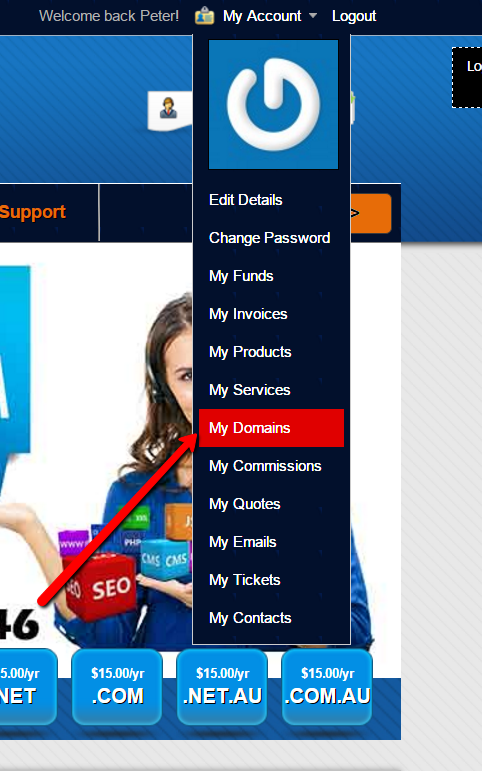 3.. Click on the Manage button next to your domain name.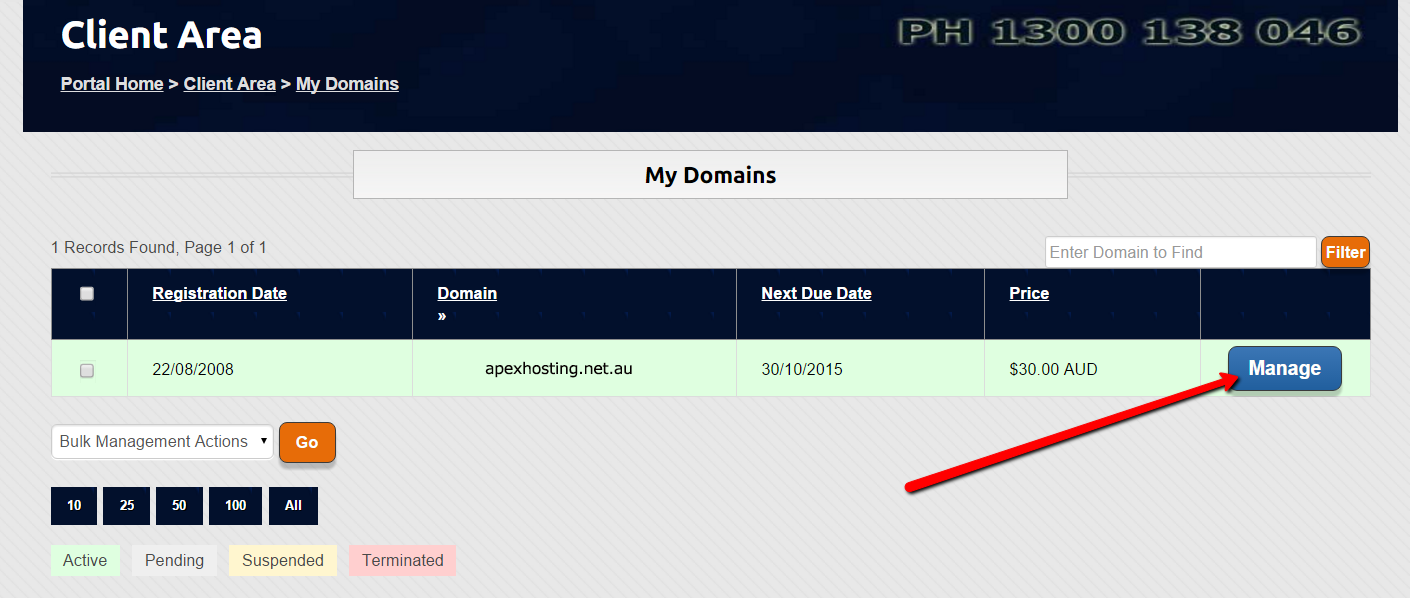 4.. Scroll to the bottom of the page and click on the Renew Domain button.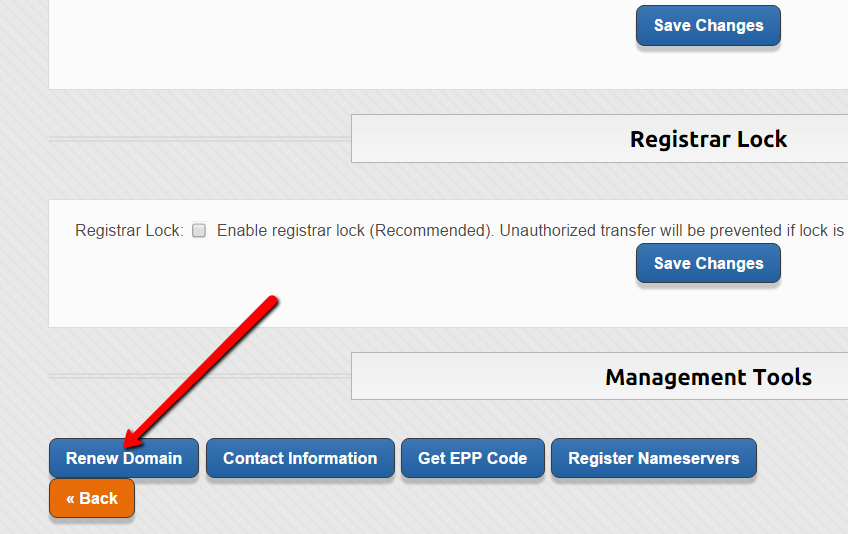 5.. Select the radio button left of your domain name and click on Order Now.



You should be in the check out section now where you can complete by entering your CC details etc.

If you find that you can not renew because the expire date has gone past renew date please contact support at apexhost com au and they will assist, or ring 1300 138 046 for assistance.