Trendy Websites DIY Stunning HTML5 website
DIY Website - Hosting - Emails (All for only $14.99 P/M)

Stunning HTML5 Websites
Create Stunning HTML5 website of upto 100 pages, nicely divided into ten sections. You can also add images and videos to each of the pages.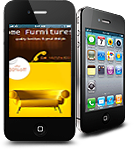 Mobile Website supported
People are accessing internet from their mobile phones like never before! Having a website that renders well on mobile devices is now an absolute necessity. With the new Mobile website builder your website is going to look absolutely sweet on iphone, ipad and Android devices!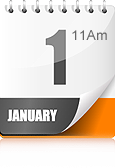 Appointments Scheduler!
Now you can automate and manage your entire client appointments online using our incredibly simple yet powerful appointments tool.

Events Tool!
With the super easy Events tools, you will now be able to share all the important activites with your site visitors quickly! Be it a Show for your band, a Church gathering or a Business get-together. Creating and share them is now just a matter of few clicks! Includes Maps tool to easily display location and driving directions!

Image gallery
Now you can showcase your images in stunning image galleries. You can also write notes for each of the images and display them in 10 easy to navigate categories.

Online Store Builder
Selling your products and making money online is going to be easy and fun with our Paypal and 2Checkout enabled stores. Everything is automated and intuitive. Your website will be ready to accept online customers in minutes!

Online Store Builder
For those of you who are the artist kind, there is a super cool media player where you can show case your music and display your videos. The music and videos play right inside your website and your site visitors are going to love it!

Contact Page
Your website visitors would like to get in touch with you and there is an in built ready-to-use contact form that lets them do just that!

Facebook & Twitter Integrator!
If you are a serious business then you would already have a facebook and twitter page. If not, start your facebook and twitter pages today and link them directly from your website.

Pre-built Designs
Every business is unique and so should your website be! With dozens of pre-built designs that come with unlimited customization, you will find it a joy to give your site a unique and attractive look.

Image library
There is a built in library of stunning images that you can use to beautify your website and make it appealing.

Own Images
You can also upload your own images to be used on the site. Images are auto-optimized for fast downloads




No HTML experience required, do it yourself websites
Trendy Site Builder allows you to create your own website from scratch, see above for demo Trendy site builders./p>
Main Information
Web Space
Bandwidth
Monthly Price
Plan Comparison
Web Space
Bandwidth
Addon Domains
Control Panel
Email Accounts
Daily Backups
Server
Application
Live Support
Key Features
Templates
Stunning HTML5 Websites
FTP Accounts
Email Accounts
Website Builder
Twitter support
Facebook support
Auto Responders
SEO
Free Software
Mobile Website
Appointments Scheduler!
Events Tool!
Image gallery
Online Store Builder
Media Player
Contact Page
Pre-built Designs
Own Images
Trendy Websites
Perfect VPN plan plan for beginners
Web Space
10GB
Bandwidth
20GB
Monthly Price
14.99
Trendy Websites
Web Space
10GB
Bandwidth
20GB
Addon Domains
5
Control Panel
cPanel
Email Accounts
10
Daily Backups
Check
Server
LAMP
Application
Trendy Sites
Live Support
Trendy Websites
Templates
Trendy Sites
Stunning HTML5 Websites
1
FTP Accounts
5
Email Accounts
10
Website Builder
1
Twitter support
Facebook support
Auto Responders
10
SEO
Trendy Websites
Mobile Website
Appointments Scheduler!
Events Tool!
Image gallery
Online Store Builder
Media Player
Contact Page
Pre-built Designs
Own Images