How to setup Outlook 2013.
NOTE: This is to setup outlook 2013 in SSL mode (A very secure way to setup emails) and is recomended.
This article assumes you have already created an email account in the control panel. If not please read this article first.
http://www.apexhost.com.au/knowledgebase.php?action=displayarticle&id=6


1.. Open outlook 2013
If this is the first time you open outlook 2013 you will see the screen below. If not click on File > Account settings > Account settings > click on New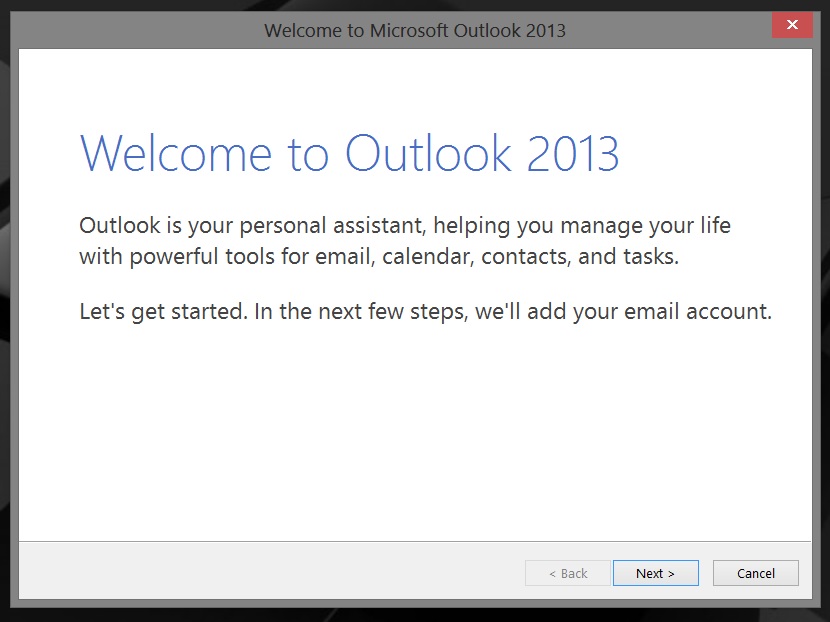 Click on yes and click next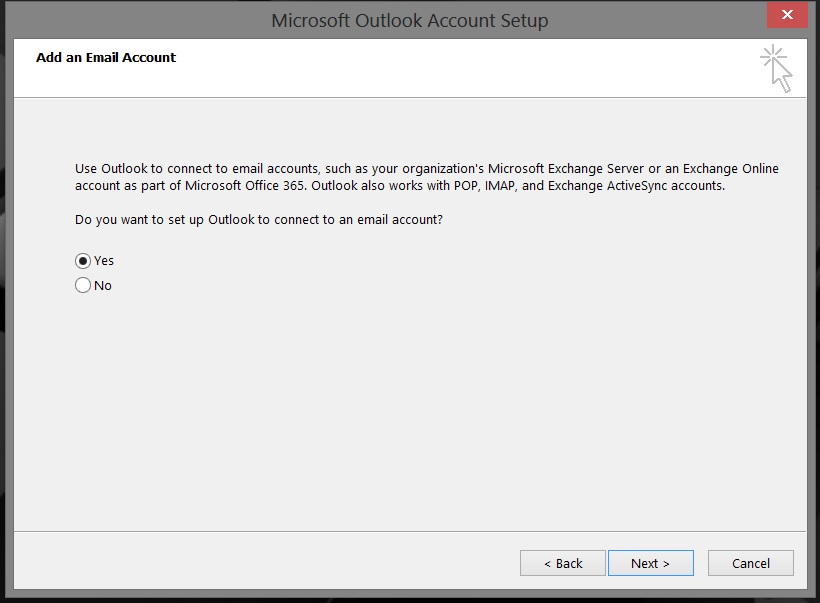 In the next window ensure you select Manual setup click on next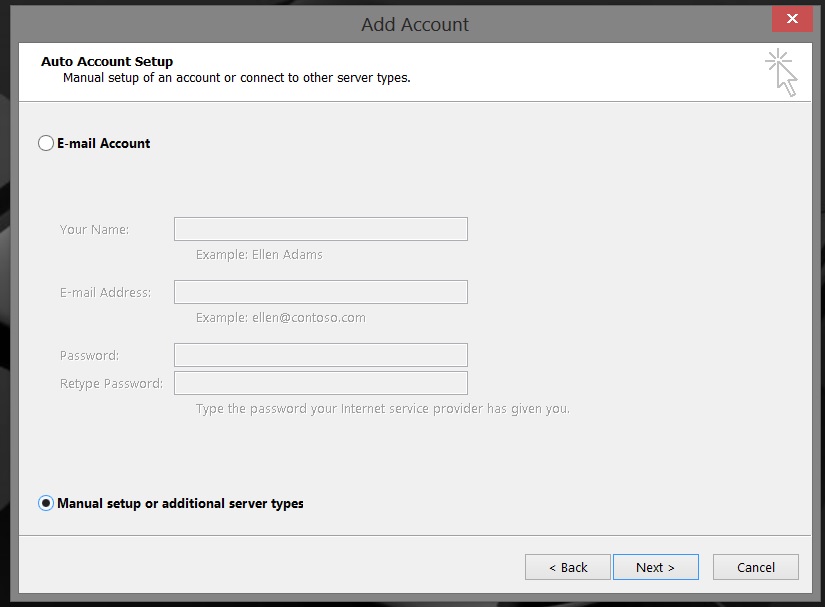 Choose POP or IMAP selection as below then click on next.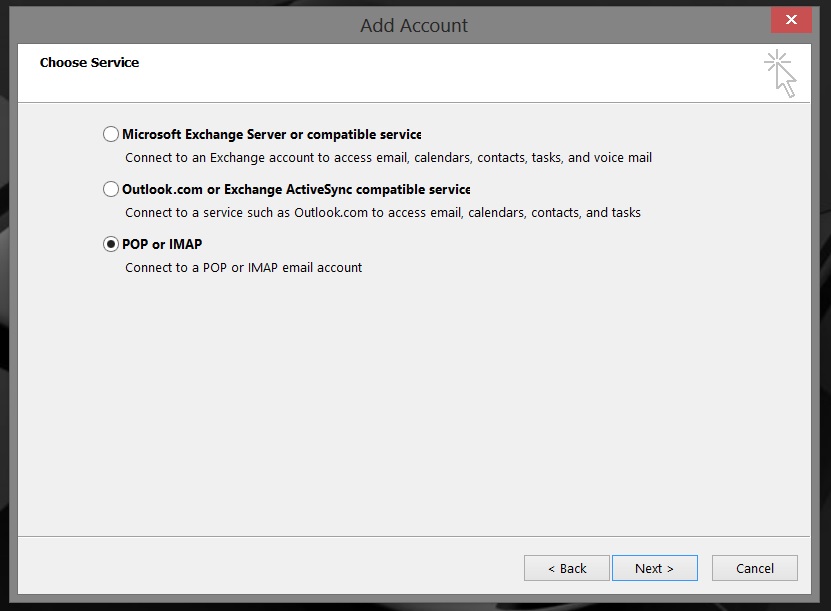 In the Your name field enter any name you wish: Example John Bloggs
In the email address field enter your new email address (The one you just setup in the control panel.)
Select your account type (POP or IMAP)
POP means all emails are downloaded from the server and stored on your computer. Best for a single computer.
IMAP means all emails are stored on the mail server. Best for multiple devices like computer/phone/ipad
Enter the incoming mail server: www.getmymail.com.au
Enter the outgoing mail server: www.getmymail.com.au
Username: This is your entire email address.
Pass: This is the password you used when you created the email account.
Tick remeber Password.
Click on the More Settings button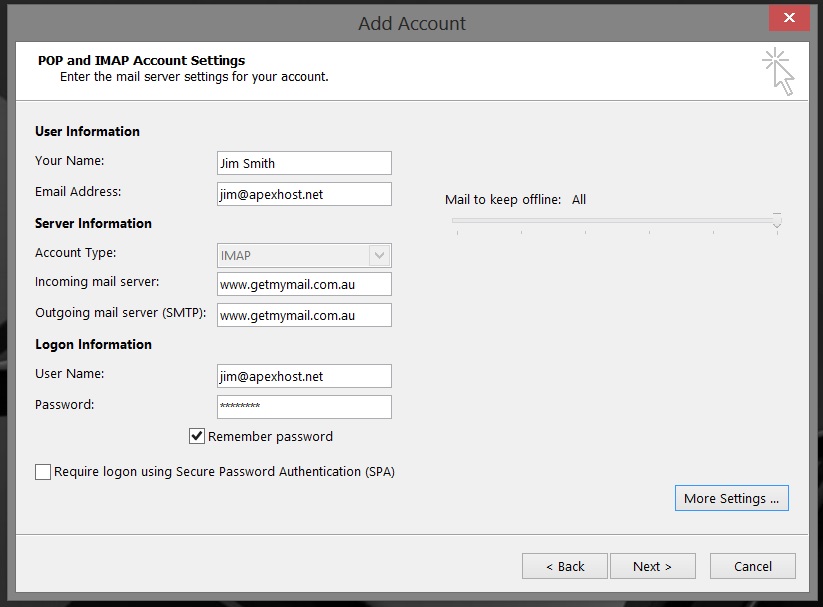 In the popup windows click on the outgoing server tab.
Tick "My outgoing server (SMTP) requires authentication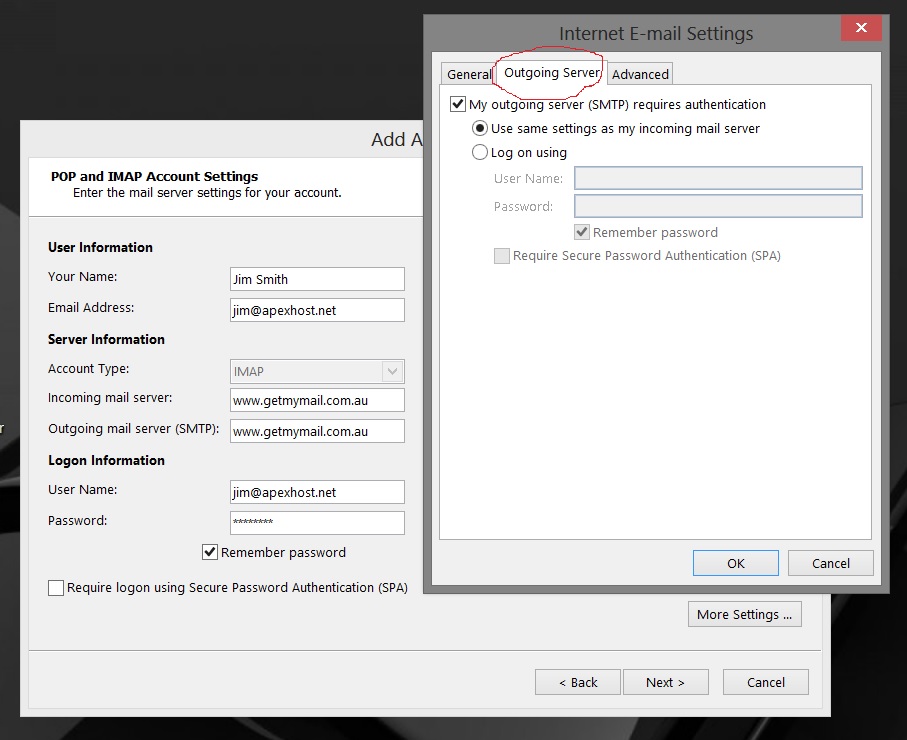 Click on the Advanced Tab
Select SSL for the Incoming server (in this case it is IMAP) make sure port 993 is set for IMAP or 995 for POP
Select SSL for the Outgoing SMTP server and make sure that port 465 is set. (Outgoing for IMAP/POP is the same)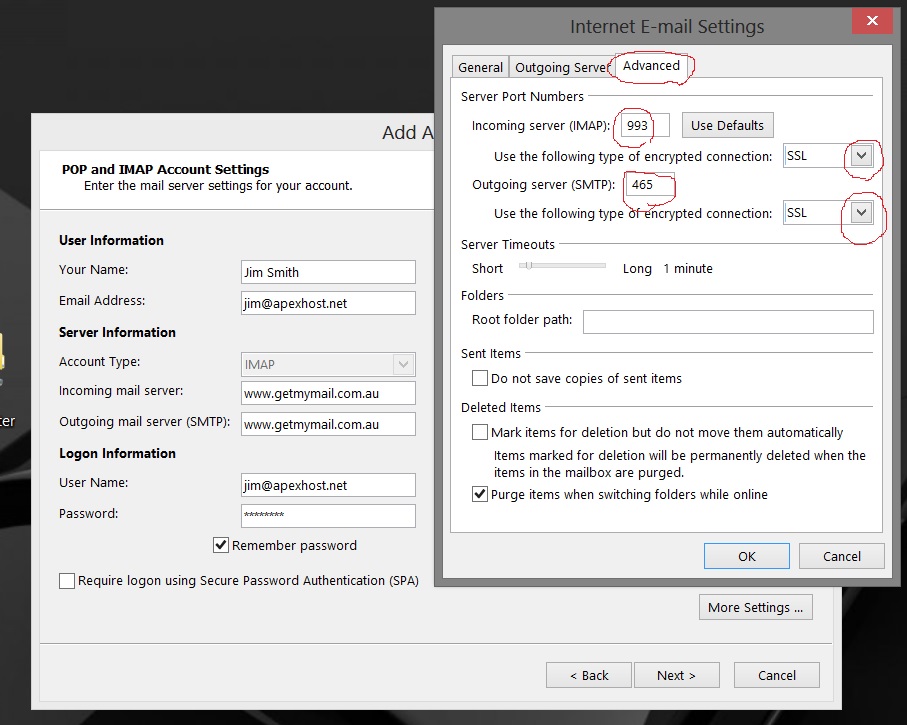 Click on Ok to sae that window
Click on Next and outlook will go through a test, it should show the screen below.
If an error occurs please go back over your settings and double check, it only takes one small error for it not to work.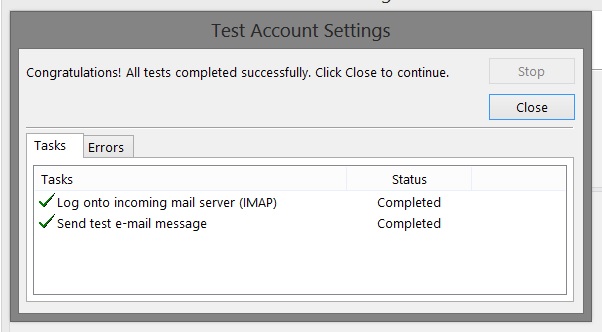 You should have successfully setup your email account now and be ready to use your new email account.
if you have multiple accounts to setup simply start back at t he top again
Happy emailing.
www.apexhost.com.au