1.. Open Outlook Express.
2.. Click on Tools > Accounts
3.. Select the email account you have hosted with us (Not your ISP email account)
4.. Click on Properties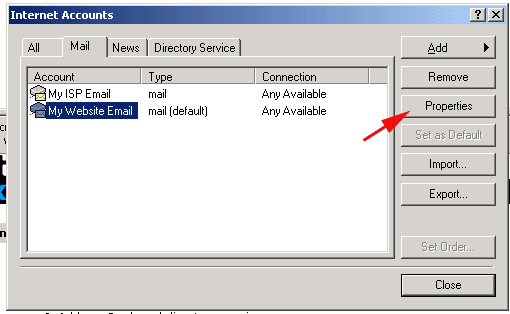 5.. Select the Servers tab.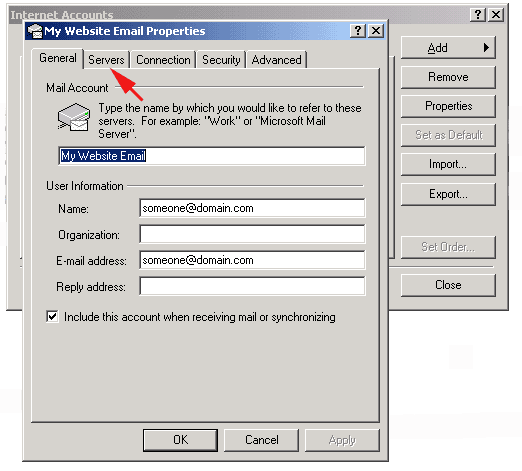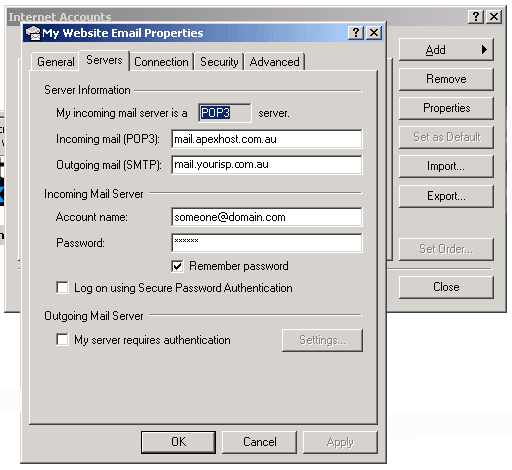 6.. Change the Incoming mail (POP3) to mail.apexhost.com.au
7.. Change the Outgoing mail (SMTP) to your ISP's mail server (ie. mail.bigpond.com)
That should be all that you need to do.