Sub-domain can be created for any existing top-level domain under your hosting space or domain provided by hosting provider. You could use a sub-domain to create a new web site, but you cannot create another sub-domain based on it. Sub-domain cannot be added as a pointer to some web site.
To add a new domain click Add Domain button and then click Sub-Domain link (if available)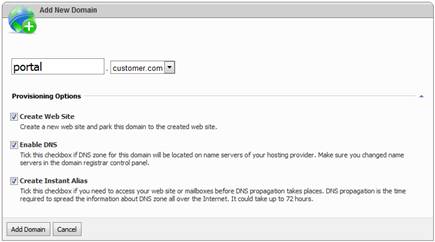 Select base domain from the list and then specify sub-domain name. Choose provisioning options and click Add Domain button.